Kim Kardashian Knew Marriage To Kris Humphries Was Over On The Honeymoon
The former couple married in an over-the-top August 2011 ceremony that aired as a two-day, four-hour special on E!. The marriage lasted just 72 days before the reality star filed for divorce in October 2011.
In her interview with Cohen, the "Kimoji" creator said she knew "it wasn't going to work out" on their honeymoon.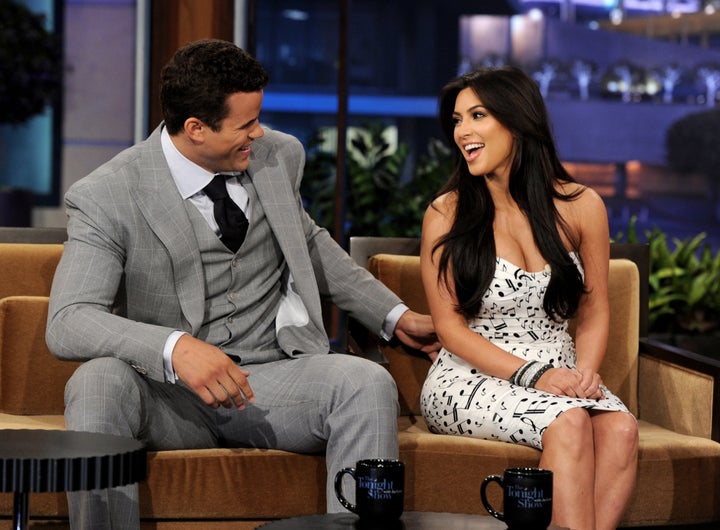 Photo credit: Kelvin Winter/NBCUniversal
Talk about bad timing: Kim Kardashian says she realized her marriage to Kris Humphries would end in divorce on their honeymoon.
The 36-year-old reality star told "Watch What Happens Live" host Andy Cohen that she felt pressured to marry the NBA star because she was getting older.
"I just thought, 'Holy s―, I'm 30 years old, I better get this together. I better get married," she said. "I think a lot of girls do go through that where they freak out thinking they're getting old and have to figure it out, all their friends are having kids. It was more of that situation."At this point, Kardashian already knew it was over. (Sorry, Kris.)
Their heavily publicized divorce was finalized in April 2013 and Kardashian went on to marry Kanye West in May 2014. The couple have two kids: Daughter North and son Saint.