4 Charged For Photoshoped Image Of Senegal President Shared On Whatsapp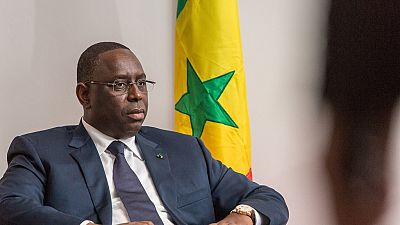 Photo credit: AFP
Four people have been charged over sharing a doctored photo of Senegalese President Macky Sall's face superimposed on the body of a naked man via WhatsApp, a lawyer said on Friday.
The three women and one man, all in their twenties, where imprisoned on Friday in Dakar after a judge charged them with sharing an offensive image and criminal conspiracy, Bassirou Sakho, the lawyer of one of the women told AFP.
According to local media, police are searching for a fifth person who is currently in The Gambia for allegedly sending the image via the messaging application.
A member of the WhatsApp group had alerted police, according to local media.
Punishment in the west African country for sending offensive images ranges from one month to two years imprisonment with fines of up to 300 000 CFA francs ($515).
The arrests come as the country gears up for legislative elections on July 30, with the deadline for submitting candidates in the poll expiring earlier this week.
Senegal is widely considered one of the continent's most stable democracies.
AFP